Best Personal Finance Sub Niches For Blogging in 2022 to start a blog in the Finance sector.
If you want to be a successful blogger in 2022, the Personal Finance Niche is one of the finest options.
Most of us desire to start blogging after hearing about it, but we have a hard time deciding on a niche for our site.
We've all been told that starting a financial blog is a good idea because there's more money to be made in this field; but, there's a lot of competition in this industry.
The purpose of this post is to break down the Finance niche into numerous evergreen financial sub-niches that will help you succeed by lowering the competition.
If you're looking for the most profitable Personal Finance Sub Niches, then you're in the right place.
Choosing a profitable niche to work in is difficult, very difficult! But money is only where the competition is high.
That's why we have to break down these Macro niches into micro-niches to get success in less time.
Because the financial niche is so vast and competitive, it pays to be able to focus your efforts. Choosing a sub-niche might make your blog stand out in the search results by reducing competition.
The best part?
Here is a list of the best Personal Finance Sub Niches to work in, in 2022, along with their competition levels and initial traffic strategies.
So without any ado, let's dive into the article.
First of all, let's discuss what is the personal finance niche?
What is the Finance Niche?
Niche means "topic" and the meaning of finance niche is that the area where you get knowledgeable content to solve each query related to the Finance field, it can be textual or video content.
Now, let's know the Best niches to work on!
16+ Best Personal Finance Sub Niches
Finance Planning
Personal Finance for beginners
Budgeting
Reducing debt or getting out of Debt
Savings as student
Retirement
Creating a new stream of income
Money management
Banking advises
Startup ideas
Finance tools and how to use them
Surviving bankruptcy
Working within a budget
Investing
Jobs
Trading
So, here's a list of 16+ Personal Finance Blog Niche Ideas to get you started. You may simply establish a blog based on these sub-niches and cover all of the questions relevant to your chosen micro-niche to make money with a blog.
Table of Finance Niche Ideas Mention in the list
| Niche/Keyword | Search Volume | Cost Per Click(CPC) |
| --- | --- | --- |
| Finance Planning | 45,000 | $13.50 |
| Personal Finance for beginners | 200 | $3.65 |
| Budgeting | 450,000 | $1.62 |
| Reducing debt | 800 | $27.78 |
| Savings as student | 720 | $7.56 |
| Retirement | 135,000 | $4.19 |
| Money Management | 14,800 | $7.94 |
| Startup Ideas | 1,900 | $3.79 |
| Trading | 110,000 | $5.20 |
| Investing | 201,000 | $6.85 |
Tabe of High paying niches in finance
Let's cover these micro-niches in brief.
1. Finance Planning
Everyone nowadays is looking for financial advisors that can help them with best practices in financial planning.
You can cover every query related to Finance planning, get some ideas from the finance forums site or other forums like Quora, etc.
If you have some expertise in financial planning and have achieved some success in this sub-niche, this micro-niche is a good fit for you because you will solely be addressing financial planning subjects.
The difficulty level in this niche is moderate to high, but if you do proper keyword research and can link to the searcher's search intent, you can succeed.
Because there are more than 100k searches (approximately) for financial planners on search engines, success rates are high in this sub-niche.
Tip
If you can generate a lot of content in the beginning, you'll be able to succeed in this area quickly.
2. Personal Finance For Beginners
People are looking for answers to questions like "what are the fundamentals of personal finance?" and "what is the first rule in personal finance?" on Google.
So, if you have a good understanding of the fundamentals and principles of personal finance, you may teach them to newcomers.
If a person masters these laws and concepts, he or she can easily manage a successful blog. You will attract a targeted audience with this micro-content, and once you have their attention, they will become frequent visitors.
That is why you must give them time-valued content so that they will take the time to read your blog articles.
This Sub-niche competition is low to moderate because here you can win only if you can provide the best tips to your visitors.
3. Budgeting
Budgeting quantifies the anticipation of revenues that a firm intends to accomplish for a future time.
It's also a good idea to start a budgeting blog to gain immediate attention. As you may have considered, managing a budget may assist us in achieving a good Preset and future.
People want to know how to manage their spending, what sorts of budgets are available, and so on. These types of blogs may be operated by offering answers to your audience's inquiries.
On budgeting forums, there are numerous questions. You may generate a concept and write a blog article in response to that inquiry with good keyword research.
Because there is relatively little competition in this sub-niche, your blog will rank quickly on Google.
The difficulty level is moderate to high but if you are doing proper keyword research for the new blog then you can get traffic fast as compared to other niches.
4. Reducing debt or getting out of Debt
Millions of individuals are affected by consumer debt, and the majority of those who are in debt are looking for methods to decrease or eliminate their burden.
Some of the most popular personal finance blogs are maintained by folks who have gotten out of a lot of debt and are ready to share what they've learned with others.
For example, if you have been in this circumstance and are now living a debt-free life, you may write a blog about it. Share your experience, your learnings, how you overcome it, can help your audience and you will receive a good amount of visits if you solve other problems.
In this finance blog sub-niche, you have to share your experience, guides, or something else to help your visitors get out of debt.
The difficulty level in this sub-niece is between moderate to high because there are Finance blogs with these types of experienced authors, but you can also go with this niche.
5. Savings for students
As the name implies, this sub-niche allows you to build a blog dedicated just to money-saving ideas and methods for students.
Around the world, the majority of students work part-time and are concerned about saving money as students. As a result, you'll be able to give them appropriate counsel. The number of blogs in this sub-niche is growing, so don't waste any time and create your own.
Savingforcollege.com is one of the best blogs and you can get ideas of content they publish and what type of content they are missing that you may take advantage of and run a successful blog on this niche.
The difficulty level in this sub-niche ranges from moderate to high, but the most important thing for every blogger to remember is that money is only made in niches where there is a lot of competition, so pick one of these microniches and build your platform.
6. Retirement
Retirement blogs can be quite successful, and they are also called evergreen blogging niches.
As we all know, when someone is about to retire, he or she becomes concerned about his/her present and future.
So guiding them before and after their retirement will be an excellent alternative because you can provide them money-saving, investment, and other business ideas that they may utilize to save or make money even after they retire.
There is a lot of traffic in this sub-niche. If you work with proper consistency then you can easily achieve your goals within a year.
The Difficulty level in this sub-niche is low to moderate and perfect for starting a Personal finance sub-niche blog.
7. Creating a new stream of income
One of the best personal finance blog niche ideas is to teach people to add new income streams to their profession.
Teaching people new ways to generate money is a wonderful sub-niche blog topic because you can advise them on how to establish an online business, freelancing, marketing, or online consultancy.
You can gather information from these macro niches and create micro-niche content for one of them every day. This will assist you in earning enough money to realize your goals.
You can establish a micro-niche blog with a low to moderate level of difficulty. And there are plenty of monetization opportunities in this sub-niche.
8. Money management
One of the most profitable but high competition niches is money management. Here you will get a lot of earning opportunities and you can also run a successful blog but only with hard work.
If you want to run a Youtube channel on this sub-niche then it would be great for you because this is the most profitable niche with good monetization options.
Youtube channels on money management can earn a good amount of money if you worked hard for 7 to 8 months regularly for youtube.
If you want to be successful at blogging, you need to produce regular content with money management recommendations. You can receive ideas from a variety of sources, and after 100 to 150 blog articles, you should be able to generate a decent monthly income.
However, success in blogging is solely dependent on your blog traffic, therefore concentrate on both on-page and off-page SEO.
The difficulty level in this niche ranges from moderate to high, which means you'll have to put in a lot of effort.
9. Banking advises
A blog especially on Banking Advises may help various people across the world by solving their problems.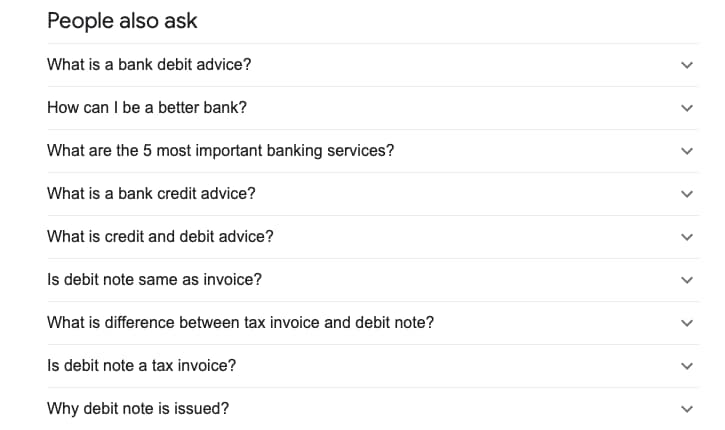 People all around the world are interested in learning how to raise their bank balance, save money, and earn interest. So, if you're sure of your ability to manage this type of micro-niche site, being a blogger as a banking advisor is the greatest blogging idea for 2022.
People ask a lot of long-tail queries online, and you can easily answer them with blog posts and attract these visitors to your blog.
If you operate these types of sites, you may make money through advertisements and affiliate marketing. You may also sell personal consulting and courses.
Competition is from moderate to high but there are lots of queries that you can solve through blogs or your youtube channel.
10. Startup ideas
Today, there are several ways to earn money both online and offline. People want to start their own business, therefore if you have strong startup ideas and can advise your audience on "What businesses are good, how to succeed, and how to make good profits?" then this blog niche idea is for you.
You can create a blog in different categories to jump in less competition. For example, selecting a nano niche in this sub-niche means, you can make a specific blog on startups in the category in which you can upload weekly content.
You can make a guide and also upload startup helping content on that nano niche site.
If you choose a Nano Niche site in the Startup niche, you will have no competition and a good search volume because today's entrepreneurs are opting to start their businesses and want professional assistance.
You can attain quick success if you focus on one industry and produce content about a certain niche.
11. Finance tools and how to use them
Today we live in a society where AI helps a lot in our daily life. And Finance tools are also the most used tools in the finance sector.
These tools are used by investors, traders, financial advisers, and others to keep track of their investments and evaluate the market for profitable opportunities.
As a result, starting a blog that covers all of the major aspects of financial tools might help you earn a good living. With the help of affiliate marketing.
You can mention these tools, their working, how a new finance student or person should use them, how these tools work, there are a lot of opportunities to work in this sub-niche.
The difficulty level is between low to moderate and you can succeed in this niche.
12. Surviving bankruptcy
Many individuals want to know more options before filing for bankruptcy; you might create a blog dedicated to all of these issues, where you can provide them advice on what they may do before and after filing for bankruptcy.
Your advice may be quite beneficial to your readers, and if you have studied law and have specialist knowledge, you can start a blog in this field.
You will find competition from moderate to high and there is a lot of earning opportunities if you start a blog in this sub-niche.
13. Working With In Budget Blog
Its name indicates all your duties. If you are thinking of starting a blog, this is the best niche because today, every person wants to spend their money within a budget.
So through your blog, you can advise people on how to manage your budget and stay on it. Some other tips and tricks to spend money on various expenses.
You will find low to moderate competition in this niche and for youtube, this niche is one of the best to work on.
Affiliate marketing, CPC ads are the sources through which you can make good earnings through this sub-niche.
14. Investing
Investing is one of the best personal finance sub niches but you also know that here you can face a lot of competition and you may not get success as fast as you want.
That's why this is on 14 numbers. If you have an expired domain with some authority then you can go into this niche but if you want to build a blog from zero then I don't recommend you to go with this niche.
And if you are thinking of working on this niche on Youtube then this is the most profitable niche and you can also get traffic from organic search. The only condition is to provide such good videos that people are compelled to subscribe to your channel.
If you have a lot of traffic on YouTube and a large subscriber base, you can make a lot of money compared to other YouTube niches.
Competition is moderate to high, But as you all are aware on youtube videos matter a lot more than the competition.
15. Jobs
A blog on Jobs is normal today and there are plenty of blogs on this niche. My recommendation is to go with this niche if you have the potential to add daily content to your blog.
If you are thinking of a job updates blog then the competition is too high but if you want to start a new blog then you can make a blog on a nano niche which means in jobs niche you can make another nano blog that covers all the aspects to achieve good jobs.
You can train your visitors how to study, what timetable they should build for their studies, the best books and other materials are helpful to get jobs, etc.
That's why I added this to our list because you can rank faster if you follow this strategy.
And, if we're thinking about YouTube, you can launch a channel here without fear of competition.
and if you create this type of channel, you may do whatever you want because you can provide updates on the latest employment, teaching lessons, and much more on YouTube.
16. Trading
Trading is the topic where you will find insane traffic but this is a lot of competition too. A blog on a trading niche can make a good income but my suggestion is to go with its small topics and they cover all the aspects related to that topic.
If you want to start a blog, this is the secret to success. However, if you have a sufficient understanding of this subject and are capable of producing YouTube videos, you can pursue the entire trading specialty because there are several prospects to profit.
For blogging, you will face a lot of competition and for Youtube, you can get traffic if you work with consistency. Video a day can make a good impact on your traffic on youtube.
These are some of the Best Personal Finance Sub Niches you should try in 2022.
How to Start Personal Finance Niche Blog
After learning about all of these topics, you're probably wondering how we can establish a personal finance blog from which we may generate money in the future.
And, of course, blogging is the most obvious source of passive income. And, aside from Blogspot, my advice for starting a specialty blog is to use a WordPress site.
WordPress is best for niche bloggers because you can do whatever you want without any coding skills. Here you can see the comparison between Blogger and WordPress for Better Understanding.
And if you want to start a blog then you only need good hosting and a domain name for your website. Combining them is so easy and you may take help from the support team of your hosting provider company and they will do all your work.
You will get a WordPress blog that can generate good revenue for you.
There is a variety of hosting providers out there but you can go with A2 Hosting because they provide you good services which are value for your money. They also provide NVMe hosting that is far better than normal hosting and hosts your site faster.
To get a domain name you can buy from Namecheap because they will provide you good services in your price range.
And as I told you to set up your blog you may take the help of the hosting support team they will do the maximum of hard work while setting up your blog.
This is how you can start your personal finance blog.
FAQs on Best Personal Finance Sub Niches
What is a Personal Finance Blog?
A blog where you get all the information related to the finance sector with detailed answers is Personal Finance Blogs. These blogs cover topics like Finance Planning, Budgeting, Reducing debt or getting out of Debt, Savings as a student, Retirement, Creating a new stream of income, Money management, etc.
Is Personal Finance a good niche?
Yes, personal finance is a fascinating niche, and if you have some experience in it, you can continue it. In comparison to other niche sites, you can earn more ad revenue here. In finance, the CPC is greater than $35.
People are searching for various tips in the finance field, therefore personal finance blogs are having a positive impact on the audience.
How do personal finance Bloggers make money?
Personal Finance Bloggers Make money by their blogs and Youtube channels and they monetize their channels and blog with Display Ads, Affiliate links, sponsorships, and selling their courses. The most popular way of monetization is Display Ads.
How do I Start a Successful Finance Blog?
To have a successful finance blog, you must provide high-quality content regularly. Don't take shortcuts with your blog while researching a blog post.
Do appropriate keyword research for your blog because it is the first step to making it successful.
Step2: Select one sub-niche you want to create a blog on.
Step3: Choose web hosting and domain name for your blog.
Step4: Install WordPress
Step5: Install WordPress plugins that you need on your blog.
Step6: Setup your WordPress theme and customize it according to your idea.
Step7: Publish a lot of content on your blog.
This is how you can start a successful finance blog.
Wrapping up!
Hope you like this list of Best Personal Finance Blog Sub Niches. This is created by my personal experience and tips and steps are tested and also tried by me.
As a blogger, I can only recommend you to go with micro-niche blogs because to get success on niche blogs is too hard now in 2022.
For a successful blog, you need good hosting with quality content because Google's core vital update says that the loading time of a website matters a lot in rankings. So go with the fast hosting provider.
So if you are ready then choose one of these niches and start blogging today.
And I apologize if I missed some information in this blog post. Comment below your suggestion and I will add your recommendation as soon as possible.
Don't hesitate to comment 🙂