Learn How to Create Profitable Websites?
Hey, I'm Mohit Sharma. Here, you will learn how to start a Profitable Blog, from Finding profitable niches easily and creating White Hat Links to your blog.
Get to know How to start a Profitable blog?
Hey, you can start a Profitable Blog even in Competitive Niches But you have to do Some Best Practices that can help you.
Our sole purpose in creating this blog is to provide you with truthful information about blogging so that you can thrive in this Digital Marketing Industry. We are helping our readers from selecting their Business Niche to market their business with the help of SEO for Free.

We are passionate about something, but not everyone knows how to monetize it. We share a combined experience of 5 years of turning your passions into businesses.
Bloggerteck is A full-service digital marketing firm. We create visually appealing, interconnected brand ecosystems that help businesses expand and create enduring connections between people and brands.
Lead Generation or Marketing Automation.
With web scraping your competitors​
For Getting good Qualified leads​.
By Creating SEO Topical authority of your Blog.​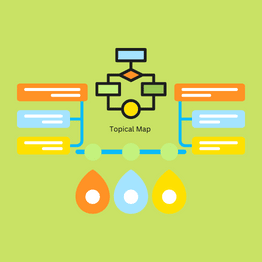 The topical map is the way you represent your blogging niche to your audience. It's a blueprint of your Niche.
Topical Map For Each Niche
We will design a Topical map for the niche you want to work in. To help you develop Topical Authority and achieve higher rankings on Google SERP.
Ready to start learning marketing?
Just follow the 4 steps below…
If you don't have a website, read this step-by-step tutorial on how to start an evergreen niche blog. 
If you already haven't, make sure you check out my free WordPress Plugins that you must have.
Create Topical Authority For your Niche Blog Or contact me to create a Topical Map for your Blog.
Because everything in our Blogging & Marketing School is free for our readers, please subscribe.
Start Your Online Business Today.
We expect that you now understand how to launch a Profitable Internet Business. If not, just get in touch with me to find out what niche would be best for Blogging in the Future.