Here you will find the list of the best and most profitable Fashion niches for starting a new business, blogs, or youtube channels.
Stats you should know before reading the Post!
The estimated revenue of the worldwide fashion and apparel market for 2022 was 1.53 trillion US dollars, a little down from the previous year. However, revenue was anticipated to rise to more than 1.7 trillion dollars in 2023.
These statistics position this industry as highly profitable and resilient for long-term success.
I am going to show you the best fashion ideas in which you can start a blog or other profitable business right now (in 2023).
In Short: If you are searching for fashion or clothing sub-niches for starting a blog and making money online, then you'll love this guide.
Let's get started.
In this blog post, we have broken down 50 fashion & clothing sub-niches into 10 popular fashion categories so that our readers can easily relate and learn thoroughly about each niche.
It is very crucial to do proper research before choosing niches for your business because choosing the wrong niche can waste your time and efforts, so read the blog carefully, and I can guarantee you that after reading this post, you will make an informed decision for your business.
Here are our top 10 Fashing sub-niches with their categories.
We partner with awesome companies that offer products that help our readers achieve their goals! If you purchase through our partner links, we get paid for the referral at no additional cost to you! For more information, visit my disclaimer page.
10 Most Profitable Fashion Niches Categories
Women's Fashion
Men's Fashion
Accessories
Beauty and Makeup
Sustainable Fashion
Luxury Fashion
Street Style and Urban Fashion
Plus Size Fashion
Children's Fashion
Fashion Influencers and Blogging
So these are the most profitable fashion niche categories that make healthy profits for business owners and companies.
So let's learn what clothing niches are?
What is a niche in clothing?
A niche, in general, is a specialized market sector for a certain style of clothing or idea. Similar to this, a clothing niche refers to a segment of the overall clothing industry that includes clients with certain requirements and expectations in terms of things like style, quality, and cost.
Examples of clothing niches include:
Sustainable and eco-friendly fashion
Maternity clothing
Plus-size fashion
Athletic and sportswear
Vintage or retro clothing
High-end luxury fashion
Streetwear or urban fashion
Modest fashion
Uniforms or workwear
Ethnically or culturally inspired clothing
By targeting a specific niche in the clothing industry, businesses can tailor their products, marketing strategies, and branding to effectively meet the unique needs and desires of their target audience. This allows them to differentiate themselves from broader competitors and establish a loyal customer base within their chosen niche.
That's the MAIN GOAL OF THIS BLOG POST!
How do I find my niche in the fashion industry?
Discovering a fashion niche that perfectly matches your personality is effortlessly achievable. By simply evaluating and satisfying five key criteria, you can determine if a particular fashion niche aligns harmoniously with your business aspirations.
1. Expertise in Niche: As its name indicates that if you don't have expertise in that niche then you might face issues in your blogging journey. Google considers EEAT as its main ranking signal. So choose a niche according to your expertise.
2. Revenue Potential of the Niche: Conduct thorough research within your area of expertise, analyzing the revenue potential and closely observing your competitors in that niche.
3. Competition in the Niche: Always look for lower competition; there is not such a niche today that falls under 0% competition, so always go for lower competition.
4. Knowledge: After choosing a niche according to your expertise now your duty is to conduct more research and gain knowledge about that niche. This can help you to produce engaging and trending content in that niche.
5. Identify your ideal customer category: After choosing your niche, it's time to identify the ideal customer category that will help you to grow by engaging with your content.
So these are the most important checkpoints that I always ask to someone who wants to stop their 9 to 5 job to do their own business.
If you are still confused and need assistance then you can contact me. I will help you with the niche selection to build your blog or business.
I hope this helps now.
Let's discuss some of our best fashion niches for starting Start-up Businesses, Blogs, Youtube Channels, etc.
---
List of 51 Profitable Fashion Blog Niches
Let's dissect the Fashion niche into sub-niches for your convenience and exploration.
#1. Women's Fashion
Welcome to the fascinating world of women's fashion!
This category will address the various sub-niches within the always-changing world of women's clothes, accessories, and fashion. Here, you will find fashionable and up-to-date fashion advice topics on which you may write and build your blog.
We'll talk about everything, from chic outfit suggestions and style advice to examining the newest trends in clothing and crucial pieces for your closet.
1. Casual Wear:
Everyone is aware of what casual clothing is. Casual clothes are loose, comfortable attire that allows us to go about our daily lives with ease. The casual wear niche in the fashion business is flourishing up and giving tremendous possibilities for generating money as a fashion blogger or youtuber who can present contemporary and easy looks for various situations. This is due to the emergence of athleisure and the rising need for comfy yet stylish attire.
2. Formal Wear:
As its name indicates, formal wear encompasses elegant and sophisticated clothing designed for special events and formal occasions.
It can be someone's wedding night to family functions, from glamorous evening gowns to tailored suits, the formal clothing niche caters to individuals who are seeking for refined and polished styles.
So if you want to start a blog then you can provide inspiration, styling tips and wearing recommendations to your audience for the perfect formal look.
3. Bohemian Fashion:
Bohemian fashion consists of a free-spirited and boho-chic style, characterized by flowing fabrics, earthy tones, and eclectic accessories. It exudes a sense of individuality, nonconformity, and a love for nature. Fashion bloggers and business owners in the bohemian fashion niche can inspire their audience with dreamy outfits, boho-inspired DIYs, and tips for incorporating bohemian elements into everyday looks.
4. Vintage Fashion:
"Vintage fashion" describes old appareling accessories with a timeless allure and nostalgic charm. People in this space appreciate traditional fashion's elegance, enabling them to design original costumes. You may establish a fashion blog where you can showcase different vintage clothing kinds, fashion trends, and accessories if you are familiar with vintage style or love wearing it.
5. Street Wear:
The fashion style that represents the fashion trends from urban street culture comes under Street fashion. Technically it is the mix of casual, edgy, and individualistic clothing choices. This sub-niche caters to fashion-forward individuals who seek inspiration for creating unique and trendy looks influenced by street fashion.
---
#2. Men's Fashion
Now let's go through some niches specifically for the men's category so that we can only focus on the men's fashion niche. This will drop the competition by 50% and that will lead to fast results.
6. Business Attire:
Business attire refers to professional and formal clothing worn in corporate settings and professional environments. In this sub-niche men focus on dress sharp and stylish in the workplace. With the emphasis on professional image and the need for appropriate business attire, this niche offers ample opportunities to cater to the fashion needs of career-oriented individuals.
7. Streetwear:
As we discussed earlier, streetwear represents the fashion trends and styles that emerge from urban street culture like baggy clothing. Casual, edgy, and sporty clothing choices characterize it.
This sub-niche caters to fashion-forward men who seek inspiration for creating trendy and statement-making looks influenced by street fashion.
8. Athleisure:
Athleisure combines athletic and leisurewear, creating a stylish and comfortable clothing category suitable for both workouts and everyday wear. If you want to start a blog then you can guide individuals that are looking for fashionable clothing while embracing an active and healthy lifestyle.
We all know that today people are taking active part in health activities so focus on their clothing for that purpose.
9. Bespoke Tailoring:
Clothing that is tailored specifically for a person based on their exact measurements and preferences is referred to as bespoke tailoring. This market segment includes guys or people who desire the skill and individualized experience of fitted apparel. Thus, segmenting the fashion market into less competitive and more lucrative areas is once again the ideal approach. Consequently, you might launch a successful blogging business in this market.
10. Denim Fashion:
Denim fashion revolves around the versatile and enduring appeal of denim fabric in men's clothing. In this niche you can cover a wide range of clothing such as jeans, jackets, shirts and other denim products. With the ongoing popularity of denim as a wardrobe staple, this niche provides opportunities to explore different denim styles, trends, and brand reviews, catering to the fashion needs of denim lovers.
---
#3. Accessories
The accessory niche is among the most lucrative money-making niches, but it is also quite competitive. Therefore we must divide it into sub-niches to be able to outcompete our rivals and succeed quickly.
The term "accessories" refers to a broad variety of clothing items that we may use to express our individual style and create a fashion statement.
11. Handbags and Purses:
Handbags and purses are essential accessories that serve a practical purpose and add a touch of style to any outfit. Here you can list, review, and promote various fashion accessories and earn commission from your partner companies.
If you go deeper into this sub-niche, you can also find many micro-niches where you only cover all the stuff related to handbag styles for women. Alternatively, you can go with a men's wallet, one micro niche you can cover and have expertise in.
Tip: Micro niche means you cover all the topics related to the subject you chose for your business.
12. Shoes and Footwear:
Shoes and footwear play a crucial role in completing a fashionable look while providing comfort and functionality. In this niche you can cover all types of shoes, from sneakers to hand made boots, from formal shoes to casual shoes. With the wide range of shoe options, famous brands and evolving footwear trends, this niche will provide you a lot of money making opportunities.
13. Jewelry and Accessories:
Jewelry and accessories encompass a wide range of fashion items, including necklaces, bracelets, earrings, belts, and more. In this fashion sub-niche you can cover all the jewelry-related stuff online on your blog or on your youtube channel. You can review and showcase products on your youtube channel to make money online by promoting jewelry products.
14. Hats and Caps:
Hats and caps can be used for both practical and fashionable purposes, giving charm and uniqueness to an ensemble while shielding wearers from the sun or the elements. Starting a blog and YouTube channel in this field will allow us to list various hats and caps for various situations, evaluate their quality, and educate our audience. Starting your blog and YouTube channel now will give you the opportunity to investigate various hat styles, brands, and trends before the rivalry gets more intense.
15. Sunglasses and Eyewear:
Sunglasses and eyewear not only protect the eyes from harmful UV rays but also serve as fashionable accessories. This niche caters to those who understand the value of eye safety and fashionable eyewear. You can do the same thing here by starting a blog where you may list different eyewear and sunglasses styles, from traditional aviators to current frames, to provide your audience with a range of items and in-depth information.
---
#4. Beauty & Makeup
The skincare, cosmetics, and haircare over beauty and makeup segments is dynamic and always changing with a focus on improving and expressing one's innate beauty.
This niche provides good potential for making money for influences who are interested in beauty and makeup products.
People in this niche who are passionate about beauty trends, methods, and products can start blogs and YouTube channels where they can provide all of the instructions and guidance for these products while also promoting them to their audience.
Below are some sub-niches that come under the umbrella of Beauty and makeup Fashion niche.
16. Skincare:
Skincare is an essential aspect of any beauty routine, focusing on maintaining healthy and radiant skin. This sub niche focuses into skincare routines, product recommendations, and tips for addressing specific skin concerns.
You can include all the tips and scientific knowledge from natural remedies to innovative products that can help in skincare concerns of people. So start a blog or vlog where you teach people various ways to make their skin glow and healthy.
17. Makeup Tutorials:
As I stated earlier that people are looking for makeup tutorials on youtube videos, and watch the entire video that will help you to get good retention rate on youtube and help you to get success fast.
You can answer these types of question of individuals on "how to create various makeup styles, from everyday natural looks to glamorous evening makeup", these questions have high search volume and retention rate so start your youtube channel today.
18. Beauty Product Reviews:
Beauty product reviews play a vital role in helping consumers make informed decisions about purchasing skincare, makeup, and hair care products.
As it suggests that here your duty is to provide your genuine reviews of beauty products, including their effectiveness, ingredients, and suitability for different skin types or concerns.
This is the best way to produce a review of any product.
19. Haircare and Hairstyling:
Haircare and hairstyling encompass various techniques, tips, and product recommendations for achieving healthy, luscious hair and creating different hairstyles.
HairFall is one of the most serious problems today among young individuals worried about their baldness. So you can start a blog listing diets, techniques, and tips to improve hair growth naturally.
If you love styling hair, you can start a blog and youtube channel listing all the hair fashion styles for a particular person.
20. Nail Art and Manicures:
Nail art and manicures focus on creating unique and visually appealing designs on nails, ranging from intricate patterns to simple and elegant looks.
These sub-niches are best for those who love expressing their creativity through nail art and maintaining well-groomed nails.
Individuals are interested in designing creative art on their nails. You can carter that problem by showing casing styles, listing these creative art services, etc. This way, you can lower your competition and build your authority in this niche, leading to a high conversion rate.
---
#5. Sustainable Fashion
Sustainable fashion is a niche that promotes environmentally friendly and ethical practices within the fashion industry.
Here if you are creative enough to combine style with sustainability then this is best for you, because you can help people make responsible fashion choices.
It mainly focuses on creating a positive impact by embracing conscious consumerism, reducing waste, and supporting fair trade and labor practices.
Below are some micro niches in this fashion niche you can choose for your journey.
21. Ethical Fashion:
Ethical fashion promotes social and environmental responsibility throughout the entire fashion supply chain. Here are some ideas you can cover in this fashion niche, like "fair trade practices, safe working conditions, and sustainable sourcing of materials.
The main goal is to support brands that prioritize ethics and transparency. People are now concerned for our nature and environment and moving towards organic clothing; it offers a good opportunity to highlight ethical brands and share their stories behind sustainable fashion initiatives.
22. Slow Fashion:
Slow fashion encourages a shift away from fast-paced trends and disposable fashion towards more sustainable and timeless pieces. In this fashion niche, we can promote quality over quantity, mindful consumption, and long-lasting garments.
You can target the audience who value craftsmanship, durability, and sustainable practices in their fashion choices.
23. Second-hand and Vintage Clothing:
Second-hand and vintage clothing focuses on reusing and repurposing pre-owned garments, reducing the environmental impact of fashion consumption.
As we discussed in the vintage clothing niche, people love wearing vintage clothes and are always seeking second-hand vintage clothes, so that you can target those individuals. These people enjoy thrifting, finding unique pieces, and embracing the charm of vintage fashion. This niche has high-profit opportunities if you can target these individuals.
24. Eco-friendly Fabrics:
Eco-friendly fabrics highlight sustainable materials used in fashion production, such as organic cotton, hemp, bamboo, and recycled fibers.
As its name indicates, this niche mainly focuses on clothing fabrics with minimal environmental impact and supports eco-friendly manufacturing processes.
The demand for eco-clothing is increasing, making this niche profitable to work on because, for the upcoming 10 to 20 years, eco-clothing will gain popularity among individuals.
25. Upcycling and Repurposing:
Upcycling and repurposing involve transforming old or discarded materials into new and useful products, giving them a new life and reducing waste.
This niche mainly focuses on Creative ways to repurpose textiles, accessories, and other fashion products. Your audience for this niche is those who enjoy do-it-yourself (DIY) projects, creative recycling, and sustainable crafting.
You can share tips and tricks like upcycling ideas, provide tutorials on repurposing fashion items, and inspire others to explore creativity while reducing their environmental footprint.
---
#6. Luxury Fashion
Luxury fashion represents the epitome of sophistication, exclusivity, and craftsmanship within the fashion industry.
In this fashion sub-niche, you can start a blog and youtube channel focusing on individuals who appreciate the finest quality materials, impeccable designs, and the prestige of luxury brands.
It offers a glimpse into high-end fashion, where creativity meets opulence. So we will cover some of these luxury fashion sub-niches below in this section.
26. High-end Fashion Brands:
High-end fashion brands are renowned for their exceptional quality, exquisite designs, and luxury status liked by most people.
People with a discerning taste for luxury fashion and seeking exclusive pieces from renowned fashion houses are the ideal audience for your blog and youtube channel.
This niche offers opportunities to feature the latest collections and provide brand reviews and insights into the heritage and craftsmanship behind iconic luxury brands.
27. Designer Collections:
Designer collections encompass the creative vision and artistic expression of fashion designers.
You can showcase the vast range of designer collections, from ready-to-wear to avant-garde creations on your blog.
This fashion niche offers an opportunity to feature designer's profiles with their work done, highlighting runway shows and providing in-depth analysis of the latest trends in designer fashion.
28. Luxury Handbags and Accessories:
Luxury handbags and accessories play a significant role in defining one's style and adding a touch of elegance to an outfit.
Blogs or e-commerce websites are one of the best options where you can list and showcase iconic handbag designs, exquisite jewelry, and other luxury accessories.
29. Haute Couture:
Haute couture represents the pinnacle of luxury fashion, where garments are meticulously handcrafted and tailored to perfection.
In this niche, focus on the individuals who appreciate the artistry and exclusivity of haute couture by showcasing couture collections, discussing the craftsmanship involved, and exploring the history and significance of haute couture in the fashion industry on your blog and youtube channel.
30. Luxury Fashion Events:
Luxury fashion events bring together industry professionals, celebrities, and fashion enthusiasts to celebrate the world of luxury fashion.
Note and list renowned fashion events, including your sector's red-carpet appearances, parties, and shows, on your blog and youtube channel.
It serves those who appreciate keeping up with the most recent developments in high fashion.
---
#7. Street Style & Urban Fashion
Street style and urban fashion represent the vibrant and dynamic fashion trends influenced by urban culture, youth subcultures, and streetwear aesthetics.
In this sub-niche, we can showcase urban streetwear, mainly hip-hop fashion, from top to shoes. One more example is showcasing skateboarding fashion that looks cool and has a potential market to target.
So if you are thinking of making a blog, e-commerce website, or youtube channel, that target these micro niches.
Below we will cover the best sub niche of street style fashion so that you can get an idea of what to do and you potential market size.
31. Urban Streetwear:
Urban streetwear includes clothing trends inspired by street style, music, and urban culture.
You may write about various fashion accessories on your blog, from clothing to footwear, that express urban people's personalities and attitudes. You can list products, review their quality, and provide tips to your audience for choosing and maintaining this style.
To make your blog successful, stay current on urban fashion market trends.
32. Hip-hop Fashion:
Hip-hop fashion represents the unique style born out of the hip-hop culture and music movement.
As its name indicates, you will focus only on hip hop culture listing all the accessories and clothing brands of hip hop culture.
For all these sub-niches in fashion, my advice is to start your Instagram page, where you can share the list of products with the best tip you can provide to your audience.
Instagram, blog and youtube will help you to grow your business in all the three essential formats, visual for instagram, written for blog and video content for youtube.
33. Skateboarding Fashion:
Skateboarding fashion embodies skateboarders' style and clothing choices, characterized by a combination of comfort, durability, and urban aesthetics.
In this sub-niche, your target audience is the skateboard community that used to wear loose and baggy clothes. If you love skating, you must know what clothing I am talking about.
So target that particular audience to lower your competition if you want to start your business in fashion niches.
34. Graffiti and Street Art Influence:
Urban fashion has been greatly impacted by graffiti and street art, which gave space for creative expression and social criticism.
This market provides opportunities to highlight street artist collaborations, display fashion that has been affected by graffiti and street art, and talk about the socio-cultural ramifications of this art form due to its visual appeal and cultural value.
35. Sneaker Culture:
Sneaker culture represents the passion and obsession for sneakers, transcending their utilitarian purpose to become a significant element of urban fashion.
Sneakers! I am sure this sub-niche needs no explanation because you are a fashion lover; that's why you are reading this blog post. So I don't need to tell you about the sneaker niche.
What I can tell you is that to lower the competition in sneakers, focus on one particular gender, age group, or brand. This will help you to lower the competition.
---
#8. Plus Size Fashion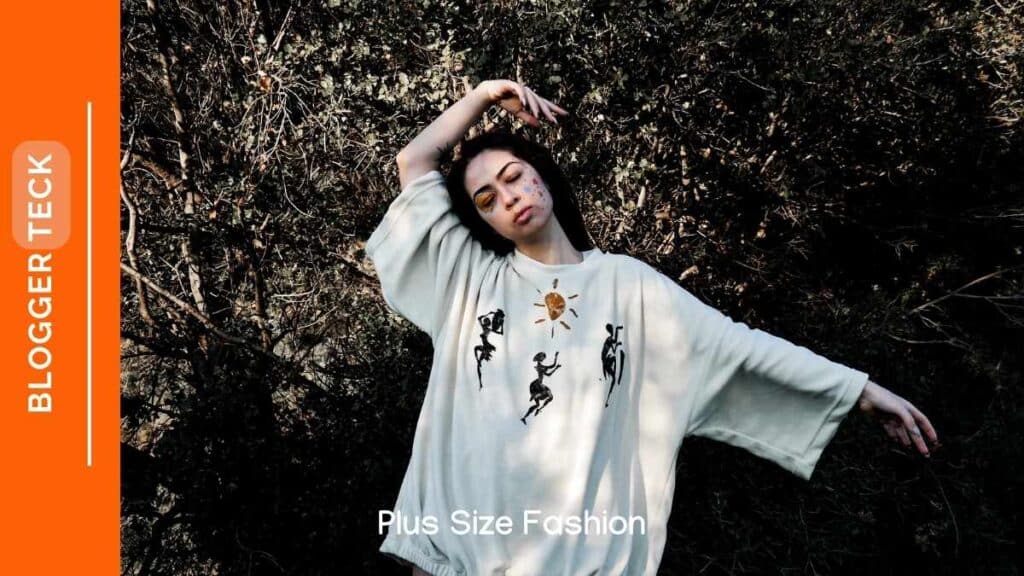 Plus size fashion is a niche that celebrates body positivity, inclusivity, and empowering individuals of all sizes to embrace their personal style.
Oversized or Plus Size clothing is in trends nowadays and you can focus on this style for your blog and youtube channel.
So in this section we will cover some micro niches in the oversized fashion niche.
36. Plus Size Clothing and Fashion Tips:
In this sub-niche, you can guide individuals who are looking for over size clothing tips, upper-lower combinations, color combinations, etc. You can cover all sorts of fashion tips, styling advice, and outfit inspiration for individuals wearing plus-size clothing.
37. Body Positivity and Self-Love:
Body positivity and self-love are central themes in this sub-niche, emphasizing the importance of embracing and celebrating one's body regardless of size. In this niche you can promote content that provide confidence, acceptance, and self-care practices that foster a positive body image.
38. Plus Size Fashion Brands:
Plus Size Fashion Brands sub-niche highlights the brands specializing in designing and creating stylish clothing for plus-size individuals.
You can list all the inclusive and diverse offerings of these brands. You can collaborate with these brands, highlight new collections, and share genuine reviews and recommendations with your audience.
39. Plus Size Activewear:
Plus-size activewear provides functional and fashionable workout clothing for individuals who wear plus sizes.
As you know, people are more concerned about their health so they buy fitness clothes for working out. So you can list and review these types of clothes and footwear for only fitness freaks.
Health and fitness niches are also getting passive traffic and have huge earning potential so you can also go with these types of evergreen niches.
40. Plus Size Formal Wear:
This sub-niche centers around formal wear options for special occasions such as weddings, parties, and formal events. You can start a blog that provides inspiration and guidance on choosing the perfect formal attire for plus-size individuals.
---
#9. Fashion Influencers and Blogging
Fashion influencers and blogging are among the best options if you love fashion styles and can provide style inspiration, tips, and tricks to your audience.
You can cover a lot of micro niches under the umbrella of fashion niches like fashion photography, Fashion event coverage, etc., so in this section, we will cover all these sub-niches under fashion influence and blogging.
41. Fashion Blogging:
The basis of this niche is fashion blogging, where people offer their particular sense of style, fashion advice, and observations through blog entries. All the niches we have discussed so far may be employed in blogging. You can choose that if you enjoy performing experimental tasks in fashionable attire.
42. Style Inspiration and Lookbooks:
The style Inspiration sub-niche inspires style through lookbooks, curated outfits, and fashion editorials.
You can become an online source of inspiration for fashion enthusiasts, providing creative ideas for mixing and matching clothing pieces and discovering new trends on your blog and youtube channel.
43. Fashion Photography:
Fashion photography plays a significant role in capturing and presenting fashion in its most visually appealing form.
If you have expertise in photography, fashion photography is one of the best options to showcase your skills. You can do fashion shoots, editorials, and campaigns for top fashion brands and models and by this, you can earn good money with your skills.
44. Fashion Influencers and Collaborations:
Influencer marketing has become integral to the fashion industry, and this sub-niche focuses on the collaborations between fashion influencers and brands. You can become a fashion influencer by sharing your knowledge with others on social media platforms.
This will help you make good money by collaborating with big brands, which varies on your follower and engagement count on these social media platforms.
45. Fashion Event Coverage:
Yes, this is also a great idea if you want to start a business in the fashion niche but want lower competition because there are a few blogs out there that are working on this niche.
So If you can cover all the fashion events and night shows for a particular place, people will be attracted to your blog because you provide coverage of these fashion shows that will help people know more about the particular show.
---
#10. Children's Fashion
46. Kids' Clothing and Accessories
47. Baby Fashion
48. Children's Fashion Trends
49. Kids' Fashion Brands
50. Family Fashion Coordination
So these are some of the Fashion niches in which you can create your new business, blog and youtube channel.
Now let's go forward with the next chapter of this blog post, i.e how to start your fashion blog in any of the fashion sub-niches mentioned above.
---
Additional Fashion & clothing sub-niches
Here are additional fashion niches to consider:
| Niche/Keyword | Search Volume (2023) | CPC |
| --- | --- | --- |
| | | |
| Sustainable Fashion | 10,200,000 | $0.30 |
| Street Style | 16,800,000 | $0.50 |
| Vintage Fashion | 5,600,000 | $0.40 |
| Luxury Fashion | 12,400,000 | $1.00 |
| Fashion Photography | 11,000,000 | $0.40 |
| Fashion Styling | 4,800,000 | $0.30 |
| Fashion Illustration | 1,800,000 | $0.20 |
| Fashion Design | 7,200,000 | $0.40 |
| Fashion Accessories | 12,000,000 | $0.30 |
| Men's Fashion | 18,000,000 | $0.40 |
| Women's Fashion | 24,000,000 | $0.50 |
| Kids' Fashion | 6,000,000 | $0.30 |
| Plus Size Fashion | 3,600,000 | $0.20 |
| Maternity Fashion | 2,400,000 | $0.20 |
| Fashion Trends | 20,000,000 | $0.50 |
| Fashion DIY and Upcycling | 3,200,000 | $0.20 |
| Fashion Brand Reviews | 4,800,000 | $0.30 |
| Fashion Influencers and Bloggers | 12,000,000 | $0.50 |
| Fashion Events and Runways | 8,400,000 | $0.40 |
| Fashion History and Retro Looks | 3,600,000 | $0.20 |
| Fashion Tips and Tricks | 8,400,000 | $0.40 |
| Fashion Hacks and Lifehacks | 2,400,000 | $0.20 |
| Fashion Lookbooks | 4,800,000 | $0.30 |
| Fashion Outfit Ideas | 12,000,000 | $0.50 |
| Fashion Editorials | 6,000,000 | $0.30 |
| Fashion News and Updates | 12,000,000 | $0.50 |
| Fashion Business and Entrepreneurship | 4,800,000 | $0.30 |
| Fashion Retail and E-Commerce | 12,000,000 | $0.50 |
| Fashion Marketing and Branding | 6,000,000 | $0.30 |
| Fashion PR and Communication | 4,800,000 | $0.30 |
| Fashion Makeup and Beauty | 12,000,000 | $0.50 |
| Fashion Hair and Hairstyles | 8,400,000 | $0.40 |
| Fashion Fitness and Activewear | 6,000,000 | $0.30 |
| Fashion Jewelry | 4,800,000 | $0.30 |
| Fashion Shoes and Footwear | 12,000,000 | $0.50 |
| Fashion Bags and Purses | 6,000,000 | $0.30 |
| Fashion Watches and Accessories | 4,800,000 | $0.30 |
| Fashion Lifestyle and Travel | 6,000,000 | $0.30 |
| Fashion Interior Design | 3,600,000 | $0.20 |
| Fashion Books and Publications | 3,600,000 | $0.20 |
| Fashion Influencer Marketing | 6,000,00 | $1.00 |
Fashion niches stats
---
How to start a fashion niche blog?
To start a fashion blog, we first have to come up with a fashion niche idea in our mind. After that, we can follow these steps.
#Step1: Choose and Analyze Fashion niche
If you have a niche in your mind now, then our next step is to research that niche properly. You can use Free tools Like Google Trends, and For better research, I recommend using a 14-day free trial of Semrush.
These Blogging tools can save a lot of time because they provide you with all the necessary stats in one place so that users can get insightful knowledge.
Checkmark these essential matrices to pass any niche for your blog or youtube channel.
Check for:
Traffic
Competition
Audience Size
Keyword Difficulty
Monetization Opportunities
Evergreen Potential
Passion and Expertise: Most Important (Google's EEAT guidelines)
If your selected niche meets all of these requirements, you may consider it profitable, and now we can look for the domain name and hosting for our blog.
#Step2: Register for a Domain name and hosting
The second step is to search for a domain name and reserve hosting for the blog, which will host our blog online.
For Choosing a good domain name, always look for the following:
Easy to remember domain names.
Easy to pronounce domain names.
It must have the Main Keyword in the domain name. (For example, I used "Blogger + teck" in my domain name, so my audience knows that the blog is about Blogging and Marketing stuff).
Make your domain name under 15 characters; it's a golden rule that under 15 characters, it is easy to remember and pronounce.
Do proper research for choosing a domain name for your blog because the domain name is the main identity of your brand and can't be changed after booking the name, so make the decision wisely.
After choosing the domain name, it's time to host our blog. For this tutorial, we are focusing on WordPress as Our CMS. There are several hosting companies available on the market. So I recommend choosing a well-known hosting company like Hostgator, Hostinger, or Bluehost since they provide affordable plans.
WordPress.org itself recommends three web hosts for hosting blogs and websites.
Remember that Better user experience and higher rankings are correlated with faster speed.
Bluehost offers customers free CDN, free SSL certificates, and free domain names. So you can check and host your website today.
Basically, $2.75 per month will get you started in the self-improvement blogging world.
TIP: You can use cloud hosting and Nvme Hosting providers to make your website fast.
#Step3: WordPress installation on your host
Now we have booked our hosting and the domain name of our blog, it's time to install and CMS(Content Management System) where we can manage the files, folders, documents, media, and other stuff on your website.
For CMS, I always recommend WordPress as the first position because it is free, open-source, and mainly known for its user-friendly UI and SEO-friendly plugins.
And Other two I can recommend are
You might have a question about why I choose WordPress as the CMS for our blog.
It's Shocking to know that WordPress powers over 43% of all websites worldwide, which makes it the most popular of these three well-known CMSs.
WordPress is the most well-known, trustworthy, and SEO-friendly content management system (CMS), so I suggest adopting it for your site.
In fact, my blog is also hosted on WordPress CMS.
#Step4: Select a good theme for your blog
Now we have successfully installed CMS on our host, now you can easily access your WordPress dashboard. It's time to install the UI of our website. In short, we are going to install a website theme.
Through your WP dashboard, you may install themes for your website. This process is quite simple because the UI of the WP dashboard is similar to that of a social networking platform, making it accessible to everyone.
For the Fashion blog, I recommend three blog themes that are fast and responsive to all the systems.
Astra: Free/Begins at $49
Neve: Free/Begins at $69
Kadence: Free / $129 to start
These three are the best for your fashion niche blog since they are quick to load, responsive, and simple to customize. Additionally, they have pre-installed templates that you may access through the WordPress Dashboard.
Now move to our final step, which is installing essential Plugins to our website.
#Step5: Install Essential Plugins
Plugins! Wait, what exactly are plugins? That's the question that pops into your mind when you hear the word 'plugin,' isn't it?
Similar to how extensions for Google Chrome add functions to our browser, WordPress plugins provide the functionality to our WordPress website.
That's why we must install these 5 crucial plugins on our WordPress website to improve our website's speed, security, and SEO.
Security Plugin: To secure your WordPress site.
Cache Plugin: To speed up your site.
Contact form: Include contact forms on your site.
SEO Plugin: Yoast must be included.
These are the plugins for WordPress that you just must have. You may now start uploading and updating fashion-related information, such as authoring lessons, guidelines, etc., and frequently posting it, as I stated for each specialty above.
---
Top Selling Niches in the Fashion Industry?
The top-selling niches are children's and women's clothing, which may provide twice as much revenue as men's clothing. Worldwide, there are innumerable niche producers and sellers, but a few brands dominate most marketplaces.
Our responsibility is to conduct a thorough study to identify our hot-selling fashion specialty apparel, or we may stock up on them to increase earnings. Nowadays, brands are also niching down their product to build authority in that niche. So doing proper research can help you with generating good income.
How do Fashion Bloggers and Youtubers Make money?
Youtubers and fashion bloggers may monetize their channels through both product sales and advertisements. Here are some methods for generating good income.
Ads
Sponsorships.
Product selling
Fashion influencers
You may use your blog and YouTube channel to generate extra revenue in the following ways.
---
Final Thoughts on Fashion Niches
If you are reading till now, I want to thank you from the bottom of my heart.
Congratulations on your upcoming success because I guarantee you will make a wise decision to pick a fashion sub-niche from this list. And wise decisions always lead to great success.
In addition to this knowledge, go through Google's EEAT guidelines so that you don't face any issues in the future. Choose your CMS wisely that offers you full access to your SEO optimization because SEO matters greatly in this journey.
I recommend WordPress as your Blog's CMS as it is free, open-sourced, and comes with various SEO features.
To make your blog fast and responsive, I always recommend you host your blog on Fast hosting providers and use Responsive themes.
For Hosting, you can go with WordPress recommendations like BlueHost, DreamHost, and InMotion Hosting for the Hosting of fashion websites.
Pro tip: Connect your website to CloudFlare CDN as it hosts your website on different servers to provide speed and acts as a firewall that blocks fake requests from your main server.
These tips can help you grow fast, and I wish you happy blogging and vlogging from now on because I am 100% sure you will start your blog as soon as possible.
So best of luck, and show your love to this post in the comment section below; I will definitely reply to your comments.
We partner with awesome companies that offer products that help our readers achieve their goals! If you purchase through our partner links, we get paid for the referral at no additional cost to you! For more information, visit my disclaimer page.